Scam Likely? Potential Spam? Fraud Risk?
If You've Seen These on Your Caller ID, Here's How They're Generated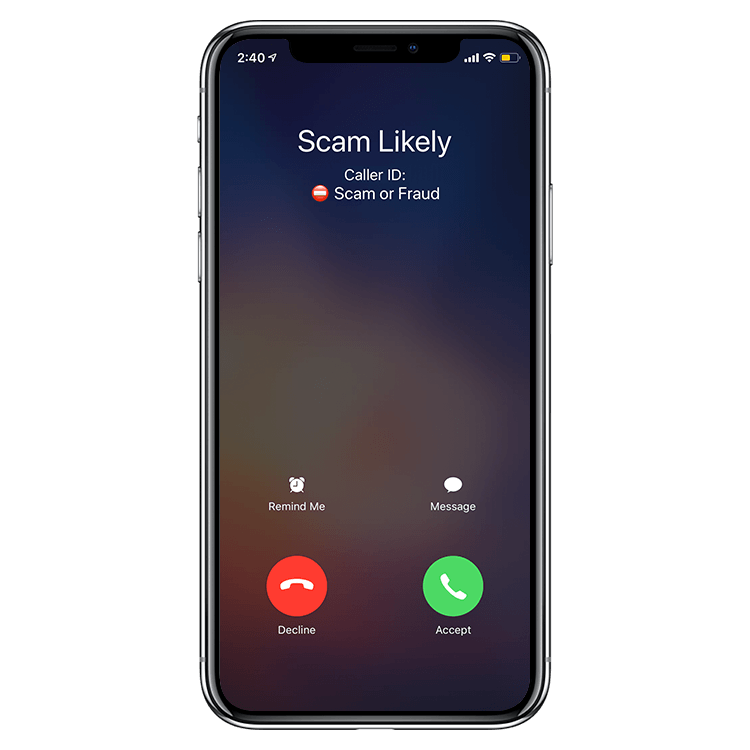 Have you seen the words "Fraud Risk" or "Spam Likely" on your phone's Caller ID?
You might feel surprised or even anxious to see incoming caller ID labeled as "Scam Likely", but there's no need to worry, phrases like those are warnings from your carrier. They're meant to inform you that an incoming call may be fraudulent or a robocall.
Phrases like "Spam Risk" mean that your telephone carrier has identified a particular incoming caller as spam or a robocall and means that the call is likely unwanted.
How Your Phone Carrier are Labelling Incoming Robocalls
Here are the phrases used by the major telephone companies that are already filtering calls:
T-Mobile/Metro PCS: "Scam Likely"
T-Mobile labels calls it believes are fraudulent as "Scam Likely" or "Nuisance Likely" on the Caller ID screen.
AT&T: "Spam Risk"/ "Fraud Risk"
This company rolled out spam call identification in 2019, using the words "Spam Risk" (or sometimes, "Fraud Risk") to alert users of potential robocalls.
Verizon: "Potential Spam"
Verizon began offering free tools to identify robocalls in 2019. Unverified numbers that may be robocalls or scams are marked as "Potential Spam" by the carrier.
Sprint: "Potential Fraud"
Sprint Call Screener Basic, free to all Sprint users, shows the words "Potential Fraud" on the screen when detecting spam or robocalls. As of April 2020, Sprint and T-Mobile have merged to form the third largest national carrier. It is unknown how the combined company will label calls in the future.
Frontier: "Potential Spam"
Calls flagged by Frontier will read "Potential Spam". This feature is available to all Frontier users who have Caller ID.
What to Do When You See These Calls Coming In
Don't Answer. It's better to let these calls go to voicemail. If the call is really from a legitimate caller, or someone you know, they will leave a message or send a text.
Block the Calls with Call Control. It's important to understand that carriers only identify potentially dangerous calls, but still allow the calls to come through. They do not block them from calling. That's why it's important to use a robocall blocking app like Call Control for iOS or Android to keep these types of calls from reaching your phone in the first place. Download Call Control on iOS or Call Control on Android, for free.  It has a 4.5 star rating from over 100,000 reviews and has been blocking calls for over 10 years.
In addition to robocalls flagged by carriers, Call Control blocks calls reported by the FTC, FCC, and other government agencies, as well as those reported by millions of Call Control users worldwide.
Download Call Control for free today, and take back control of your phone!